Radiesse is the newest non-surgical facial-contouring filler that delivers an immediate and longer lasting result.
Whether you're longing to reverse the common signs of aging or address a health issue that would otherwise require invasive treatment, you have more options for looking and feeling better with Radiesse. Developed with safety and longevity in mind, Radiesse is a new generation of injectable filler that features superior versatility for both cosmetic and reconstructive use without surgery. What sets Radiesse apart from other dermal fillers? The answer is in its durability, longevity, and versatility. The unique composition of Radiesse provides the immediate visual improvement common with other fillers, plus the benefit of long-lasting results. This is because Radiesse is made of very tiny smooth calcium hydroxylapatite (CaHA) microspheres. The microspheres (particles) form a scaffold through which your body's own collagen grows, and this produces the desired long-term effect. These unique advantages make Radiesse the ideal choice for facial shaping and contouring, along with other therapeutic applications.
For facial contouring, Radiesse can be used for:
Nasolabial folds
Marionette lines
Cheek augmentation
Non-surgical rhinoplasty
Jaw line
Chin augmentation
No matter what procedure you're considering, Radiesse features unmatched versatility and years of extensive research and testing to prove its safety and effectiveness. Any form of facial contouring with Radiesse is performed as a non-surgical, minimally-invasive out-patient procedure in a physician's office. Results are immediate and only require a few treatments with long-lasting effects, which means that Radiesse is also cost-effective, thus saving you time and money. And while treatment results may vary, results typically last months longer with Radiesse, as compared to other fillers. Radiesse currently has the following FDA clearances:
Oral/Maxillofacial Defects
Vocal Fold Insufficiency
Radiographic Tissue Marking
Radiesse is FDA approved for the Facial Aesthtics to include the
treatment of Facial Wrinkles, Folds, and Facial wasting.
Photos Radiesse by Dr Turowski

Case description:
Fat Transfer to the Hands
Photos Radiesse TM *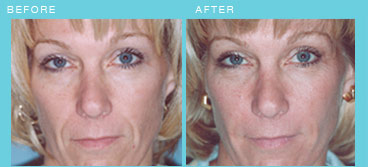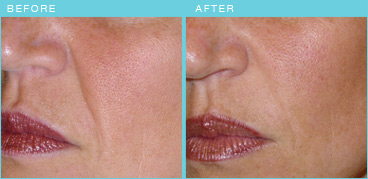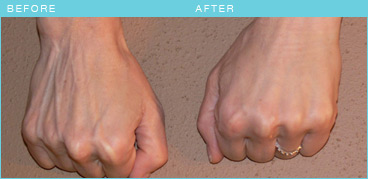 *Individual results may vary and there are no guarantees that you will experience the same results as those mentioned here.