This procedure is designed to correct unsightly protruding ears or ear asymmetry by "setting them back".

Ear setback (otoplasty) FAQ
Who is a good candidate?
The procedure can be performed on people of any age. Generally, otoplasty should not be performed on kids that are less than 5 years old. After this age, the ear is almost completely formed and developed and otoplasty will not interfere with ear's further growth. These procedures are usually carried out on children before they start a grammar school but there is no upper age limit. It is not unusual that otoplasties are performed on mature individuals who dislike the appearance of their ears.
How is the otoplasty done?
The procedure can be performed either under local anesthesia or intravenous sedation. A surgery involves reforming the cartilages and shaping the ear by placing some sutures in the cartilage. The inconspicuous incision is closed behind the ear. No visible incision is made on the outside of the ear. After surgery the head and ears are wrapped in the compressive bandage for 48 hours. The procedure is usually well tolerated requiring only minimal pain control
What is a typical recovery?
Once the bandages are removed after 48 hours, patient can return to normal activities. Exercise and sports should be avoided for 3 weeks. Bruising and pain is usually minimal.
What are the typical results?
Ear pin back surgery should last forever. Usually scars are invisible and the ears look very natural. *
Otoplasty – testimony *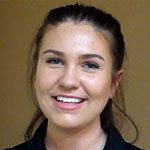 *Individual results may vary and there are no guarantees that you will experience the same results as those mentioned here.