Vitalize Peel
The Vitalize Peel is a unique, break-through formulation of mild acids that provide a complete, consistent and safe peel with no "downtime" and predictable results for all skin types. This non-invasive peel creates a softer, smoother, younger looking complexion.
MicroPeel
The MicroPeel is a three-step process that removes a micro-thin top layer of skin. The top layer is a significant obstruction to having better skin because it is pore-clogged. This procedure is safe, effective, and is accomplished in 15-20 minutes.
MicroPeel Plus
The MicroPeel Plus is a fifteen minute in-office procedure that will help smooth fine lines and help even skin discoloration while simultaneously reducing the appearance of acne scars and environmental damage to the skin.
Pigment Peel Plus
The Pigment Peel Plus is a new TCA peel designed for stubborn pigmentation and fine lines. Unlike other La Roche-Posay peels, this is a medium-depth, in-office peel and has a brief recovery period.
Ultra Peel Forte Exfoliating Treatment
Those with resilient skin who have more dramatic wrinkling, sun damage, and acne scarring are the most suitable candidates for this deeper and more active treatment. Ultra Peel Forte will effectively treat aging skin, acne, pigment disorders, smoker's skin, and photo-damaged skin. This treatment is ideal for dehydrated and aging skin in need of rejuvenation.
Sensi Peel Exfoliating Treatment
This gentle solution is formulated primarily for ethnic skin as well as all other extremely sensitive skin types. Sensi Peel will strengthen and brighten the skin, while helping to treat sun damage and other forms of hyper-pigmentation (skin discoloration). This multi-faceted treatment also provides anti-inflammatory, anti-acne, and antibacterial action, making it an excellent choice for helping to calm rosacea, as redness and inflammation can subside substantially after treatment.
Pumpkin Peel Treatment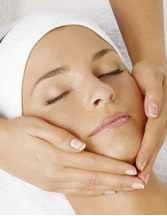 PCA Professional Pumpkin Peel Treatment is a powerful antioxidant treatment that brightens and rejuvenates the skin. Pumpkin contains the highest concentration of salicylic acid of any plant, which provides the Pumpkin Peel Treatment with potent skin smoothing and pore clearing action. It also offers more than 100 beneficial components, including the highest concentration of vitamins A, C and beta-carotene found in any other fruit or vegetable. The treatment has simultaneous actions. It exfoliates and draws impurities out of the skin, while introducing vitamins, enzymes and nutrients into the skin. This is an excellent treatment for smokers, as it stimulates circulation, promotes healing and provides vitamin nutrition. This treatment is also great for smoothing the skin, as the naturally occurring salicylic acid in pumpkin removes the dead cells that cause a rough texture. There is no downtime. In fact, the skin will have a healthy glow following the treatment.
Oxygenating Trio
This is an antioxidant therapy to correct and prevent free radical damage as oxidative and environmental damage is one of the more significant contributors to the aging process. This treatment helps stimulate respiration and circulation within the skin. It helps promote healing and rejuvenates sluggish, stressed skin depleted by toxins, pollutants, allergens, improper diet and solar damage. Acneic conditions also benefit greatly. It is appropriate for use between peel treatments or when exfoliation or flaking is not desired. This treatment is also ideal two to three days before a special event. It draws oxygen to the skin's surface, producing a rosy flush and a rapid warming sensation which results in a radiant, healthy look that lasts up to ten days.
Clarifying Mask Treatment
Clarifying Mask's blend of 20% salicylic acid with cherry extract and other natural ingredients makes this an ideal choice for helping to improve acne, breakout-prone skin, and sluggish, dull complexions. Its antibacterial and anti-inflammatory benefits refine skin texture and bring new brightness and freshness to the skin.