Body to scalp hair transplantation has gained huge recognition in the plastic surgery hair transplantation world. Although originally implemented in the 1990s, skilled surgeons worldwide have now begun regularly performing the procedure.
Although body to scalp hair transplantation is still not able to achieve as successful or predictable results as traditional scalp hair transplants, this is a good (sometimes the only) option for patients with lower or thinner scalp hair supplies. For many years, patients with severe baldness were turned away from hair transplants and now there is finally a way to help restore hair growth even for those with severe baldness.
Thanks to Neograft FUE technology, donor hair for the scalp can now be harvested from all over the body, including the chest, shoulders, beard, stomach, arms and legs. Robotic hair transplants cannot be performed from body at this time but it can change in the near future.
This harvested body hair is usually utilized as "filler hair" along with scalp hair but in severe cases, it can be used independently. Although less predictable than traditional procedures, body to scalp hair transplants have proven to be great options, which yield successful results for many patients suffering from less viable scalp hair.
Major benefits of body hair to scalp transplants:
Great option for patients with severe baldness, including patients who are bald as a result of other procedures or an accident
The FUE procedure is minimally invasive with minimal or not visible scars
The transplant does not use scalpels, knives, staples, stitches or other sutures
There is a quick recovery time and the donor site usually heals within a few days
Great option for eyebrow, beard, moustache transplants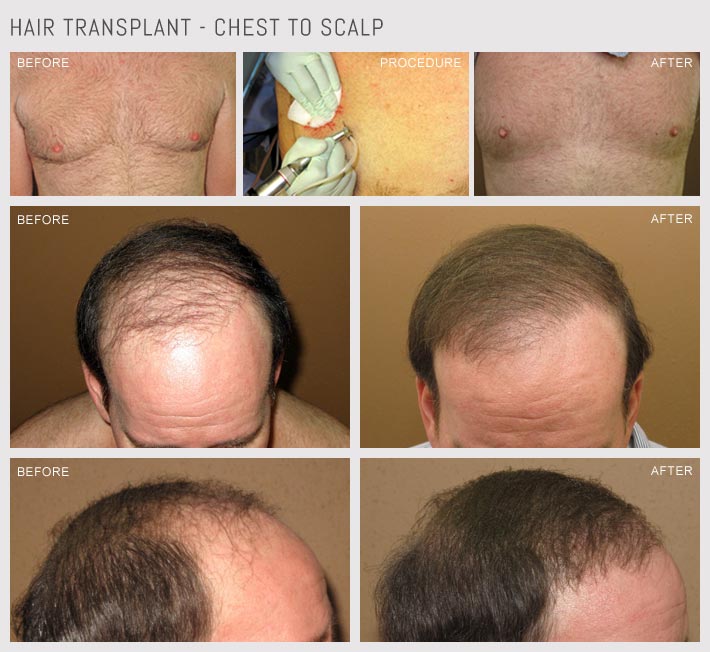 In some case beard hair can be used for hair folicullar units donor, it creates no conspiscous scars (in this picture submental scar from previous trauma)
Zapisz
*Individual results may vary and there are no guarantees that you will experience the same results as those mentioned here.