What makes us different!
Impeccable credentials Harvard & Yale
Board Certified in Plastic Surgery since 1999
Castle Connolly Top Doctor for over 10 years in a row
Proven ability to achieve excellent results – see our gallery
All procedures performed in a private safe setting of fully accredited facility – safety without hassles and loss of privacy
All procedures are performed by our doctors or highly trained experienced licensed professionals – no trainees
Most experienced robotic hair transplant center in Midwest
Plastic Surgery Chicago
Choosing the right plastic surgeon is a very important decision. You are placing your body, beauty and health in somebody's hands.
New Horizons surgeons maintain up to date techniques and incorporate latest innovations through continuing his medical education. They are frequent participants of the plastic surgery seminars and conferences across the world.
ARTAS Center of Clinical Excellence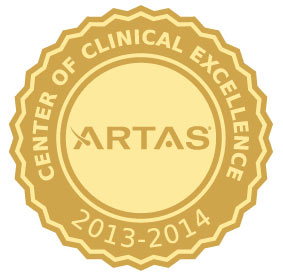 We are recognized as "ARTAS Center of Clinical Excellence" by the Restoration Robotics company – together with selected few centers in the world that are leaders in robotic hair restoration!
In order to achieve this status, a center must be able to perform ARTAS Procedures with the following performance criteria: procedures of ≥ 2000 grafts, follicle transection rates of ≤ 10%, harvest yields of ≥85%, and harvest speeds of 700 grafts/hr.
The most popular plastic surgery Chicago procedures
Breast implants / Breast augmentation Chicago
Breast augmentation is very successful at making breast larger and prettier and makes them appear fuller and better shaped. Our goal is to make sure that enlarged breasts look very natural,sexy and less saggy. We offer all the newest techniques of breast enlargement including revolutionary and technologically amazing minimally invasive endoscopic techniques = that means minimal scars and desirable results.
More about Breast implants
Rhinoplasty
This procedure is designed to change the shape and appearance of the nose to achieve more desirable, sexy,natural and aesthetically pleasing results. Nose surgery is difficult – devil is in the details!
More about Rhinoplasty
Mommy makeover
Commonly mothers turn to the "mommy makeover procedure"to achieve pre-pregnancy figure, wchich reconstructs both abdomen and the breast. Depending on the severity of the undesirable post-pregnancy changes, there are several options available for women. To reconstruct the tummy, liposuction, Thermage or different types of tummy tuck are available. Breasts may require a lift, reduction or augmentation.
More about Mommy makeover
Minimally invasive hair transplantation
Hair Transplanatation Chicago – New Horizons is a pioneer in revolutionary minimally invasive FUE hair transplantation – both ARTAS robotic and Neograft automatic hair transplantation.. We are the most experienced center in the USA to offer both robotic and Neograft technology. Predictable results – no ugly linear scars!
More about Hair Transplantation
Facial rejuvenation
Mutliple modalities are availale starting with non-invasive to minimally invasive and full facelift options.
More about Facial rejuvenation
Laser Hair Removal Chicago
We are proud to offer the latest technology in laser hair removal. Nothing else compares! Our clinic was the first in Chicago to offer the new Lightsheer Duet hair removal laser.
More about Laser Hair Removal Chicago
Patient Reviews & Recommendations