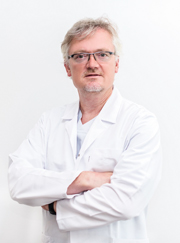 Board Certified in Plastic Surgery since 1999.
Member of the American Society of Aesthetic Surgery and the American Society of Plastic Surgeons.
Dr. Gregory Turowski is one of a few double board-certified plastic surgeons specializing in plastic and cosmetic face and body surgery. He combines a European background with knowledge and technical expertise that he acquired through years of surgical training at the most prestigious American Ivy League institutions: Yale and Harvard.
Dr. Turowski completed his general surgical residency and Chief Residency at St. Mary's Hospital/Yale Medical School affiliated program in Connecticut. He is board-certified by The American Board of Surgery.
Read more about: Gregory A. Turowski MD, Ph.D., FACS