New Horizons Center – Hair Restoration Chicago*


Special offer for out of town patients: You only need to spend 2 days in Chicago for your hair transplant procedure. We will pay for you transfer from O'Hare airport and a local hotel. Call 847 674 4646 to discuss!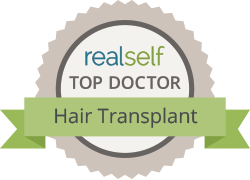 The New Horizons FUE Hair Restoration Center, under the direction of Gregory Turowski, MD, PhD, FACS, a member of the International Society for Hair Restoration Society (ISHRS), is the most experienced and minimally invasive FUE (follicular unit extraction) hair transplantation clinic in the Midwest and one of the most experienced in the USA.
Dr. Turowski has been on the forefront of this unique hair transplantation technique from the beginning, becoming the first clinician to offer NeoGraft automated hair transplantation right after it was approved by the FDA in 2010. What appealed to him was the new possibility for predictable hair transplantation without conspicuous and ugly transverse scars in the back of the scalp donor site. The problem with long scars is frequently trivialized by FUT or STRIP surgeons but in reality, these scars often lead to frustration and despair for hair transplant patients. This is exactly why when FUE technology become a reality, Dr. Turowski decided to embrace this new technology and became an early adapter of NeoGraft.
Fast forward 2 years and yet another revolution in hair transplantation became a reality – ARTAS robotic hair transplantation! This was truly a revolution! Again, after careful evaluation, Dr. Turowski and his team decided to become one of the first clinics to offer this new hair transplant technology and thus became one of the first ARTAS hair transplantation robot owners in the world! (our robot was serial number 5!) Today, New Horizons is one of the most experienced ARTAS robotic hair transplantation centers in the world and was recently recognized by Restoration Robotics, the manufacturer of the ARTAS robot, as an "ARTAS Center for Clinical Excellence" – a recognition given to just a few very accomplished and experienced robotic hair transplantation centers across the world.
Both these technologies allow for harvesting of healthy, robust follicular units (FU) in large quantities that are then carefully transplanted to the scalp, artistically recreating natural looking hairlines.
Videos about The ARTAS System*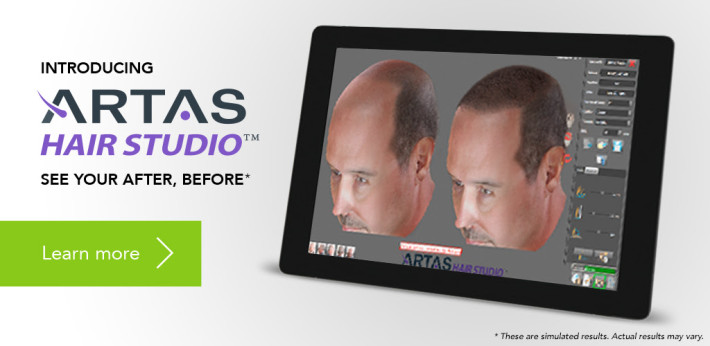 Artas Animation Video – Restoration Robotics Materials *
This is why robotic site making makes sense – save your hair! *
Artas – Hair Restoration Procedure at New Horizons Center for Cosmetic Surgery – Chicago *
FUE Robotic Hair Transplantation Interview with Dr Gregory Turowski Chicago *
Traveling for your procedure? We are located in Chicago, USA and serve clients throughout the US and Canada and the whole world. If you are traveling for your procedure we offer a travel incentive. Our Travel Incentive includes 100 free grafts when scheduling over 1000 grafts and 200 free grafts when scheduling over 2000 grafts.
Traditional Strip Surgery vs. The ARTAS Robotic Procedure *
FUE hair transplant Chicago – Testimonial *
ARTAS robotic hair transplantation system


The ARTAS robotic hair transplant procedure is a revolutionary technology to give patients fuller and healthier looking hair. Transplants require minimal recovery and result in no conspicuous linear scars. To achieve these results, New Horizons physicians utilize the latest digital transplant technology and precise robotics in order to transplant hair from donor areas and allow it to grow back naturally in any thinning problem areas. The best part is that the transplants use the patient's own natural hair so it is nearly impossible to notice a transplant was performed. *
Procedure is preformed under local anesthesia
The recovery period is very quick and almost painless
Precise robotic precision harvests each hair without the tiring effects of human extraction
Fast- (over 800 FUE/hr harvest in our experienced center) allowing for transfers of up to 3000 FU in a single day
Works on all ethnicities and for both men and women – including African Americans, Asians and on white/gray hair
Patients usually return to normal activities within two days
No linear scar
Only scalp to scalp transfers no body hair (yet)
After about 6 months, huge improvements in hair growth are usually visible *
At 9 months, patients can enjoy natural looking hair that will last a lifetime. *
ARTAS Center of Clinical Excellence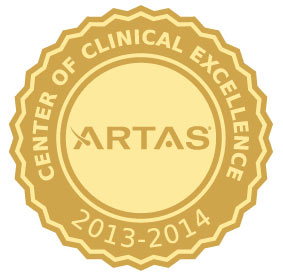 We are recognized as "ARTAS Center of Clinical Excellence" by the Restoration Robotics company – together with selected few centers in the world that are leaders in robotic hair restoration!
In order to achieve this status, a center must be able to perform ARTAS Procedures with the following performance criteria: procedures of ≥ 2000 grafts, follicle transection rates of ≤ 10%, harvest yields of ≥85%, and harvest speeds of 700 grafts/hr.
NeoGraft automated FUE hair transplant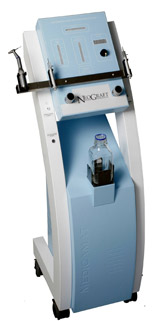 The NeoGraft FUE hair transplant option offered at New Horizons is a minimally invasive NeoGraft automated hair transplant system. With this new NeoGraft technology, past issues with Follicular Unit Extraction transplantation methods have been virtually eliminated. Although NeoGraft devices are not completely robotically controlled like the ARTAS system, the NeoGraft device is now somewhat automated, which means that these procedures can be performed much quicker than completely manual FUE procedures, although not as fast as ARTAS. The procedure occurs by utilizing the non-thinning hair from the back of a patient's head and transplanting it to thinning areas on other parts of the head.
Procedure performed under local anesthesia
Recovery period is very quick and almost painless
Automated, but manual harvest allows for large cases (speed is operator dependent and experience counts) – we are the most experienced center in the Midwest
More affordable option than ARTAS but limits daily transplants to less than 2000 FUE (3000 FUE can be performed in a 2 day session)
Allows for body to scalp transfers (usually beard, back or chest hair can be harvested)
In some difficult, redo cases this may be a better procedure option than ARTAS
Works on all ethnicities and both women and men – including African Americans, Asians and on white/gray hair

Beauty of the FUE Hair Transplant *
FUE hair grafts obtained by ARTAS robotic hair transplantation system *
We treat Caucasians, African Americans, Asians, Men and Women – FUE grafts:
Laser Hair Loss Treatment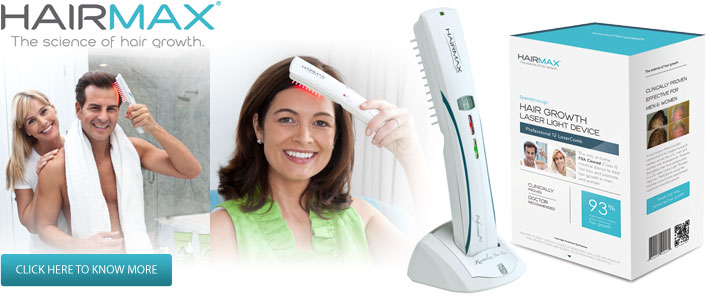 Our ARTAS revolutionary hair transplantation robot was featured in the very LAST issue of Newsweek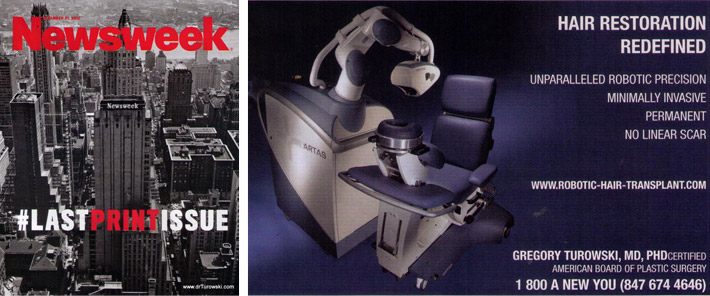 Hair Transplantation Chicago – Testimonials*
*Individual results may vary and there are no guarantees that you will experience the same results as those mentioned here.
Patient Reviews & Recommendations
RealSelf Patient Reviews of Gregory Turowski, MD, PhD, FACS
*Individual results may vary and there are no guarantees that you will experience the same results as those mentioned here.
span